Don't Worry…I've Got This!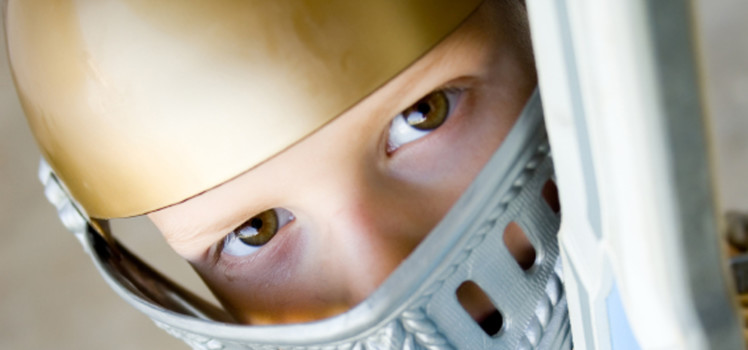 Watching children play can be fascinating. Their vivid imaginations allow them to be almost anything. They fanaticize about accomplishing feats far beyond their physical, emotional or mental abilities.
The other day I was watching a group of children playing and of course one little boy was the self-appointed leader. They were fighting off all kinds of bad guys and ferocious animals quite successfully, at least in their imaginations. Suddenly, one little girl screamed and pointed in a direction saying, "Oh no, here they come again." To which the self-appointed leader boldly proclaimed, "Don't worry…I've got this!"
Having confidence is a good thing. We all feel better around people who can handle pressures and crises. However, when it comes to our spiritual walk and warfare we want to make sure our confidence is placed in Christ. This is different, this is deeper, this is not about what I can do but it is about what He is doing through me….because of what He is doing inside me.
G. K. Chesterton has a powerful quote that I think about frequently. He said, "Let your religion (personal walk) be less of a theory and more of a love affair." I have arrived at some of the following conclusions as I have considered this quote:
My personal walk with Christ is something to be cultivated everyday not conquered.

My personal devotional life is about preparing myself for spending eternity with Jesus.

My personal spiritual journey is a process that will continue here on earth and conclude in Heaven.

My confidence is in Jesus and He is the one that says to me, "Don't Worry….I've Got This!"
What are some of your thoughts about keeping your personal walk with Christ a "love affair" rather than a "theory?"