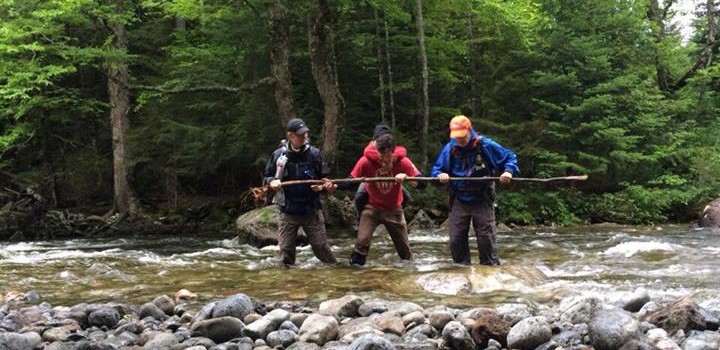 The first time I climbed these two Adirondack Mountains, I went alone. It was a day of personal reflection, and I never remember considering the leadership principle of teamwork.
The summer had been hot and dry, so crossing the small and lazy Indian Pass Brook was uneventful. I was on my way to "Street and Nye," numbers twenty-two and twenty-three of my quest to climb all forty-six of the Adirondack high peaks.
But this time was different; my hike came at the end of a long, snowy winter after three constant days of torrential rains. I was climbing with one of my sons, my eight-year-old granddaughter and a good friend.
Imagine our surprise when we discovered that Indian Pass Brook was more like a raging river than a babbling brook! The best crossing we could find was still forty feet wide, almost waist deep, brutally cold, and moving swiftly.
This presented two basic problems: keeping my granddaughter dry and maintaining secure footing. My granddaughter is an incredible hiker; as a matter of fact, these were her sixteenth and seventeenth high peaks–but we still did not want her in the cold water. My son said he would carry her on his back.
Our other problem was addressed when my son mentioned reading about a technique using a "pole" to aid in the crossing. The three of us grabbed hold of a small sapling with my son and granddaughter in the middle (pictured above). As we walked across the brook, my body broke some of the current from the upper position on the pole. One person moved and secured his footing; then the next, until all three had taken a step forward.
When one of us would lose footing, it became obvious how critical the other two men on the pole were to the process. This was The Power of Teamwork poignantly demonstrated, and that reminded me of the truth of Ecclesiastes 4:12.