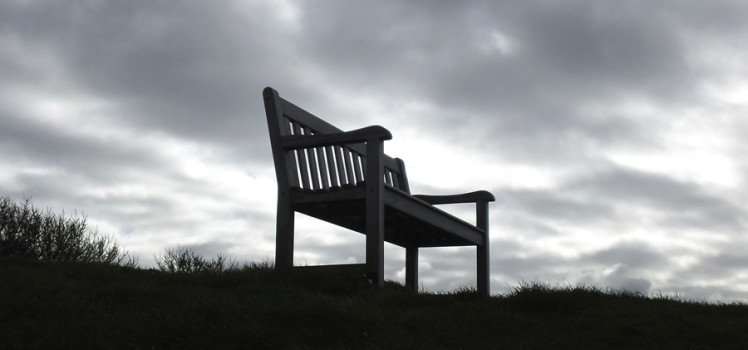 No. I did not mean "a hole in my heart." I meant "soul."
There are people in your church or community who resonate with my statement. They may define it with different words but they understand the concept. They belong to a fellowship of people bound by grief which they did not ask to join.
Who makes up this "fellowship" with a full heart yet a "hole in their soul?" — They are the people who have lost a child to death. It is not enough to say they miss the son or daughter or even that their heart aches. The only way to express the pain is to expose the "hole in their soul."
As a father who is approaching the 14 year anniversary of separation from my precious daughter Misty, I can tell you the "hole" does not heal because time has passed. A part of you is perpetually missing.
I would like to share some thoughts on how to be sensitive to those hurting in your church or community. Every situation is different, but here are a few to consider:
Everyone grieves differently and needs to be given liberty to do so.
Don't avoid talking about their child, realizing that parents do long to talk about them.
Offer your help but give them space.
Recommend books on grief that will help, but don't push.
Send notes of encouragement, especially relative to the child's birthday, death day, and special holidays.
One of our great fears is that people will forget our children, so find ways to let them know they are not forgotten.
Be aware that all time is now forever related to the day of our child's death.
They probably will go through what I call the "tyranny of the first." For example:
The first Sunday since they died, the first day of a new month, the first time they go to a grocery store, the first time they go to a place the child had been, the first birthday, the first holiday…etc.
I do not mean for this post to be morbid or discouraging: my goal in my writing is to add value to the body of Christ. One of the ways I can do that is to help by giving hope and encouragement to someone else with a "hole in their soul."
And now perhaps as a result of this post…so can you!
Let's Talk: I enjoy getting feedback concerning my posts through all of my social media sites. Feel free to share your thoughts or personal applications about this blog post here or at any of my social media venues.