Where Was God When . . . ?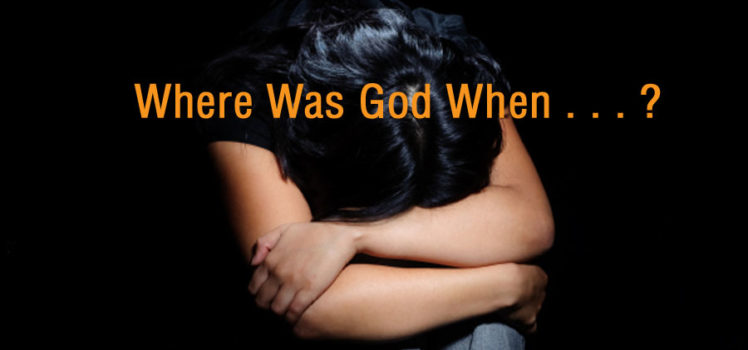 If we are honest, we have all asked the question "Where was God when . . . ?" at least once in our lives. Few of us have escaped an experience of life-numbing pain, suffering or death which left us in a void.
Where Was God When . . . ? Real Answers to Hard Questions.
This is no "feel good, everything will be okay" book. We knew the only real answers to these hard questions was God. Each chapter asks a question and answers it with an in-depth look at one of God's attributes. We discovered students and adults alike responded to this straightforward honesty.
The book was made into a series of studies which was recorded live at Word of Life Snow Camp. The DVD's are no longer available, but you can now view them on my Where Was God When . . . ?  landing page or YouTube channel for FREE as my gift to your ministry.
Use the videos anyway you choose. Here are a few suggestions:
Watch them as a family.
Show them to your youth group.
Use them in Sunday School class.
Provide a course for those in crisis or grief.
Personally show them to a hurting friend.
I have heard some incredible stories of how God has used this book and video series globally. Let me know how God uses it in your life or the lives of others with whom you have ministry.