Life-Change . . . Forty Miles from Nowhere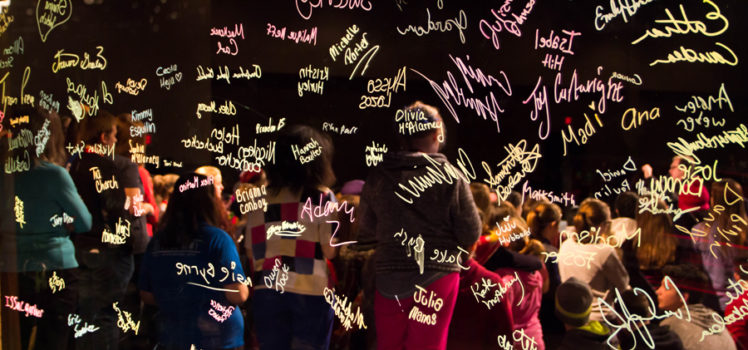 There are advantages to living forty miles from the nearest large city ("large" being a relative term). We do not have smog, stoplights, or traffic jams. When I leave my office, waiting on more than three cars to pass so I can pull out onto the state road seems like an eternity.
Being located in the heart of the Adirondack Park (6 million plus acres) means we have lots of fresh air, plenty of trees and, this time of year, SNOW, SNOW and MORE SNOW.
For seven weekends, more than four hundred students and their leaders descend on our little village. They come to us from New England, the Mid-Atlantic, the Midwest and even as far away as the Piedmont and Southeast regions, as they make their way to the Word of Life Bible Institute for Snow Camp.
polar plunge.
Add to that rallies filled with action designed to speak to the heart and you have a winning combination.
What is the secret as to why Bible Institute students and staff, and our directors as well, are willing to invest seven of their weekends to this ministry? The secret is life-change.
Just this past weekend at Snow Camp there were about sixty students who said "Yes" to Jesus and accepted His free gift of salvation . . . life-change (view Gospel message). More than two hundred and seventy signed their names saying, "I want my life to count for Christ. I am tired of the status-quo. I am stepping up to the line and taking the shot" . . . life-change (view commitment message).
There is still time for you to bring a group to Snow Camp, as we have a few spaces left to fill. Come be a part of life-change!
For more information, check out our website HERE!