Why Is Praying With Other Students Important To You?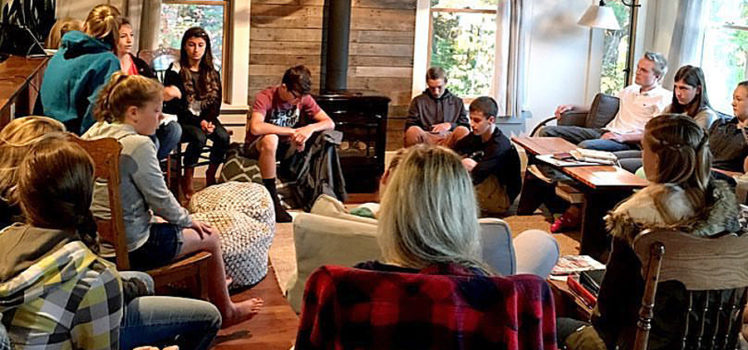 This…is the generation that seeks Him, that seeks Your face. Psalm 26:6
Why do students give up sleep, leaving the comfort of their beds every week to join friends for prayer before going to school? They come together to "watch and pray" as the scriptures command. After a brief time in the scriptures, they focus on praying for friends, teachers, and each other.
This particular morning I challenged them by sharing some history of students who influenced the world through prayer. Then I asked each of them the following question before they rushed out the door to school. "Why is praying with other students important to you?" Here are a few of their answers:
"…praying with each other helps encourage me through the day."
"…it gives me a chance to bond with others and connect on a personal level."
"…it encourages me to grow closer to God."
"…it helps me know there is a Christian community around me."
"…it encourages me before I go to school."
This particular meeting does not take place in a school but in a home nearby. The youth leader who started this meeting has been faithfully running it for fifteen years. She has had to be creative in locating multiple meeting locations near the school: a testimony to her passion, commitment, tenacity, and love for the students.
Why am I writing about this? Because this is more than the report of a successful ministry. This should become a prototype! This should serve as an example for youth leaders who have prayed for a way to reach students in public schools.
I believe there are places all across the globe where this ministry can be repeated. Youth leaders can step up as facilitators, empowering students through prayer groups to live out their faith, which is what has happened in the one I am mentioning.
I have personally seen the lives of students changed at one of these prayer group meetings. I know parents who changed their student's school districts so they could be in the prayer group. This group of students has an incredible influence in the school because they are being empowered to minister.
Why not explore your options for beginning a prayer group to meet before school. Here are a few suggestions to get you started:
Reach out to another leader who has had success in this area for advice.
Recruit students to help lead the group.
Have a student approach the school leadership about a place to meet on campus. (Be aware that due to some school policies, prayer meetings on campus may need to student initiated and student led. As an adult, you may not be allowed to attend the meetings. Check with the school leadership about their policies.)
Look for a location near the school if the school refuses to provide a location.
Spend time training students to lead the group if you cannot attend.
Speak or line up speakers (including students to share) if you are able to be involved on a weekly basis.
Check out these websites for assistance:

Prayer tools
Bible study tools
This can be one of your most powerful ministries as a youth leader.