WHERE DO I GO FROM HERE?



Interactive Discipleship Series
WHERE DO I GO FROM HERE is a unique interactive discipleship series that gives you the tools to energize an effective discipleship ministry. This continuing series enables believers to grow from spiritual infancy to maturity in Christ.
F
ocusing on
"The Potential of Student Ministry"
and
"Cultivating Students of Influence,"
these books will provide insight for every student leader. If you are looking for principles, philosophy and practical application for student ministry, then you will want to add both volumes to your library.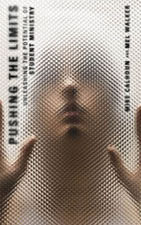 Working with youth grows more challenging–and more vital–to our culture every day. Pushing the Limits takes a comprehensive look at the issues that youth workers face in creating vibrant ministries for today's teens. Built on conviction and tested by the hard winds of experience, their ideas for reaching today's generation with the truth of Christ will revolutionize the way you approach youth ministry.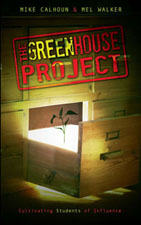 Our churches and families must work together with a unified biblical strategy to cultivate students of influence. The teen years are not a "holding pattern" but should be a time of unitizing the power of youth. We are not preparing them to be leaders in the future; we are preparing them now for this moment. Being salt and light is not a post-graduate concept.
(Student Guide Also Available)
God often answers the "why" questions with "who" answers. One of the most difficult questions many Christians face is why God allows bad things To happen to good people. The Millennial Generation is asking this question with more urgency than any generation before it. Where Was God When…? will answer these questions in the same way God does in Scripture – by focusing on the character and nature of God Himself.